49th Knox Art Show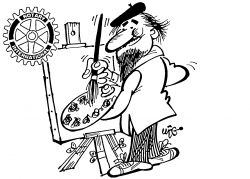 Date
From: Friday November 10, 2023, 7:00 pm
To: Sunday November 12, 2023, 4:30 pm
The 2023 Knox Art Show will be both a physical and an online virtual Art Show, at a wonderful new location, the Churchill-Waverley Golf Club, 82 Bergins Road, Rowville.
It will still feature the paintings and photography of a wide range of artists and photographers - all on the Knox Art Show website - www.knoxartshow.org.au
Customers and the public will be able to view the artwork in person between 10 and 12 November 2023 and online for 2 whole weeks from 10 November. People will be able to go to the website (www.knoxartshow.org.au) to view and purchase any of artworks displayed. This means they will be on display to a much wider audience than normal.
Website
www.knoxartshow.org.au
Venue
Churchill-Waverley Golf Club
82 Bergins Road, Rowville VIC 3178
Share this with your friends