47th Knox Art Show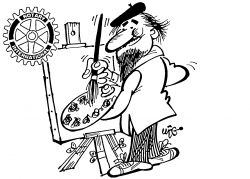 Date
From: Friday March 19, 2021, 7:00 pm
To: Sunday March 21, 2021, 5:00 pm
Owing to the need to protect the public from exposure to the coronavirus, this year's Knox Art Show has been changed to a 100% on line event.
It will still feature the paintings and photography of a wide range of artists and photographers - all on the website.
Customers and the public will be able to view the artwork for 2 whole weeks instead of the usual 2 days. People will be able to go to the website (www.knoxartshow.org.au) to view and purchase any of artworks displayed. This means they will be on display to a much wider audience than normal.
Website
www.knoxartshow.org.au
Venue
Knox Community Arts Centre
Cnr Mountain Highway and Scoresby Road, Bayswater VIC 3153
Share this with your friends